Since rekickstarting this blog, I've had so many starts and stops with writing about my job search, finding my sweetheart, high-risk pregnancy and NICU experience. Too much overthinking!
I'm sharing my story for the folks who:
Have had a rough job search
Feel like a romantic failure
Aren't sure about parenting
Are going through a soul-so-good-and-so-hard life-changing experience
You're not alone.
The (Looong) Job Search
I was started 2013 with my Master's in Higher Education in hand and two years of job searching under my belt. I'd applied for over 100 jobs and had multiple interviews, but… no offers.
Like many college graduate students, I was struggling to make ends meet. So, I hustled and juggled multiple jobs, including:
PiYo Instructor at four gyms
Serving as a Learning Facilitator for college student-athletes
Realtor's Assistant
Church Administrative Assistant
I moved from an apartment to a sheep farm to a goat farm, because… obviously.
As an over-achieving student and doer-of-the-things, it was a rough season. If you've navigated a job search before, it's so stinkin' hard because you don't know when it'll end.
Currently Job Searching?
Are you in the job search trenches now? Here's some posts to encourage/console you:
Umm… I didn't realize I wrote THIS many posts about job searching. It was a LOOONG two years…
I spent a lot of time crying in my car. I also built some incredible friendships during this time.
In February 2013, I was offered an unexpected dream job at Arizona State University.
A month later, I moved over a 1,000 miles away to begin a new adventure far from my friends and family.
Meet the Sweetheart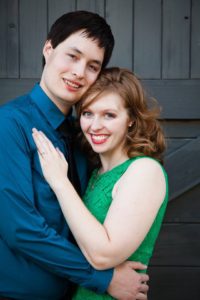 Less than two weeks after moving to Arizona, I met my husband on Easter Sunday while visiting a new church. We immediately hit it off. I got some definite "future best friend vibes" from him.
Dating had never been my forte (see multiple older posts), but he was the real deal.
Y'all, you should never feel "less than" when you're with the person you're dating. #obvious
Unfortunately, I didn't realize that prior to him.
We got married within six months. Best. Decision. Ever.
Looking for romance expertise?
Let's be clear – if you're on the lookout for a future spouse, it's not often as "easy" as my story looks. Like many of us, I spent a lot of years feeling like a blob of confusion in regards to romance.
Talk to my college friends. They know.
Here's some dating and romance posts to encourage/console you:
The Dream Job: Student Engagement
What about the dream job, you ask? In my role as Coordinator for Student Engagement, I…
Advised, funded and supported 30 student organizations (over 60 by the time I left!)
Recruited, funded, advised and guided 140+ undergraduate students through a research program (a master's program was added, too!)
Planned small and large scale events
Coached a university quiz bowl team (won every year, baby!)
Did a heckuva lot of marketing, promotions, presenting, web site management, social media…
Managed and oversaw 150ish budgets ranging from $500-$1 million+
More I've forgotten about…
It checked so many boxes on the my job wish list!
The Beginning of Parenthood
Five years later, we were going to have a child. Woohoo! Yikesabee, did I even want to be a mom?!
Within minutes after learning we were having a son, it was now dubbed a high-risk pregnancy. After a terrifying unexpected hospital stay, I was sent home on modified bed rest.
At 28 weeks, my water broke prematurely (PPROM). I moved into the hospital and tried (ha!) to not deliver prematurely.
At 29 weeks 5 days, Little Man was born at 3 lb 4 oz. He became a long-term NICU resident with a mighty fight ahead of him.
Life in the NICU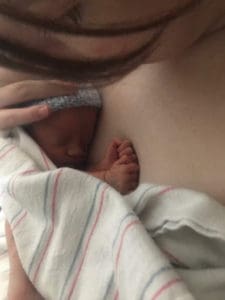 While in the NICU, Little Man learned how to breathe on his own, stay warm without machine assistance, and eventually eat without a feeding tube. He also had a couple surgeries, that totally terrified us. Each ounce of weight gained was a victory.
We visited him in the NICU each day and prayed constantly. Eventually, we both returned to work while Little Man remained in the NICU.
We began to adjust to our new normal.
Life at Home with an Infant
After 57 days, Little Man came home. He was a hefty 5 lbs!
My husband and I had been able to eek out two weeks of parental leave to start adjusting to the new normal. The bigger question was: what was our long-term plan?
As a preemie, Little Man was simply more vulnerable to illnesses, so daycare was no longer an option. And… let's be real, after the trauma of getting him home, the idea of another hospital stay was terrifying.
Fortunately, my in-laws were able to step in and care for him when we went back to work.
But… after a short few weeks of juggling two jobs, caring for an infant, and limited sleep, something had to give. We couldn't survive at this pace.
Creating Whitespace: The Next Stage in My Story
We prayed. We talked. Over and over again. We needed white space. Heck, we needed sleep!
Ultimately, I decided to resign from my job to become Little Man's primary caregiver.
This was so hard to do! I had never wanted to be a Stay at Home Mom. I had also never imagined this scenario happening.
Now, over a year later, I'm thankful we made this decision. We have so much more white space and peace than we would have had otherwise.
It's also forced me to be more intentional with my time, energy, talents and resources. You can continue growing – even as a Stay At Home Mom or whatever role you're in.
Why Should YOU Care?
I get it if you're not really interested in reading this part of my story. I just want you to know that if you're over-committed and feeling like a failure, I've been there (and still live there at times!).
I'm also writing this story to be clear that I don't have it all together.
I felt like I didn't have my -ish together with:
the job search
romance
becoming a parent
handling hard things
I'm a work in progress. So are you. That's okay.
On this blog, I'm challenging you (and myself!) to be more intentional with my time, talents, energy and resources. I hope we can encourage each other in this quest.
Thank you for being here.
I look forward to hearing YOUR story!
I'm cheering for you!